For months now I've avoided sitting down to write, and I was recently reminded of the paradox of transformation: Change cannot occur unless we meet our current experience with awareness and acceptance.
There is a deep terror I feel as I form my thoughts in writing. That is why cleaning the baseboards and scraping gunk from every sink in the house has seemed like the most appealing task in the world lately. Not that cleaning the home is a bad thing. It's just not as fulfilling as sharing my heart, and sharing work that is deeply meaningful to me. So here I am. I feel my heart racing. I feel my head fragmenting. I hear my doubts screaming. My jaw is shaking. And I am here. And no matter what experience you are having in this moment, you are here, too.
When we meet ourselves in the present, with no agenda to go anywhere or be any different, we are practicing mindfulness and compassion.  And it's only in this place of acceptance that our energy can flow and allow for transformation. When we resist our experience, we stay stuck. The more I try to squash my anxiety and move away from it, the more anxious I feel. The more heart I bring to it, the more room my energy has to flow and transform. We can hold our experiences the way we might hold a small child, with patience and compassion.
Some days I feel terror, and I can feel how much I don't want to feel its symptoms and I try to fight my experience.  Even in that place of conflict I can meet my resistance with awareness.  I might say to myself, "I am feeling terror, and I'm aware of how I don't want to make room for feeling terrified.  And I don't have to be any different."
Then there are days days where I don't even want to make room for that awareness, and I might fixate on distractions like watching Netflix or keeping busy with household tasks.  And that's ok, too.
This human experience is challenging, and we are all facing our internal battles. We can choose to fight and disconnect from our experiences and emotions, or we can choose to become our own ally.  Either way, we all deserve love. Either way, you deserve love. You don't have to be any different. Let's gift ourselves some extra compassion this year.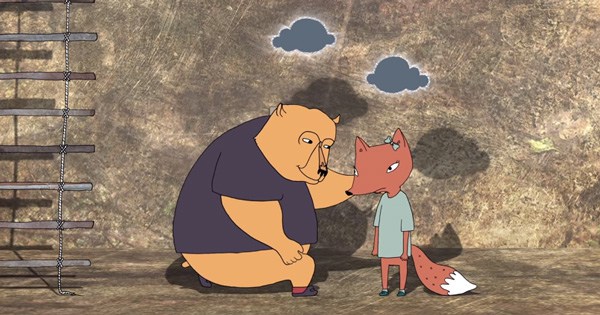 (Image courtesy of Brené Brown's video on The Power of Empathy)